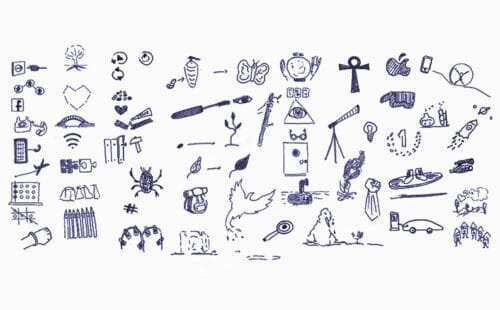 09 Feb

paint your imagination with @tenhun

Ten Hundred is an awesome artist from California. I discovered him when I was learning to paint murals in 2018. Since that moment, it's been my dream to create wall art under a sunny sky, surrounded by coconut palms and screaming monkeys, drinking pina colada…or something like that 😉

Last year for Christmas I got a monthly.com course with Tenhun. I was sooo excited! It was starting in January and I couldn't wait. I was told, that if I did my assignments on time, I might even get a comment from Tenhun himself. Best gift ever! 🙂

The Course was divided into 3 parts with the final goal of creating a colourful painting on a wooden canvas.

Part 1 – Drawing and Developing Your Style

I was learning to brainstorm and fill out a piece of paper with ideas. I was always aware it's an important process in creating an illustration, but before the course I used to skip this part. I was too inpatient and wanted to start drawing straight away. This time I had to do it and it led me to some interesting ideas (at least I think so…. 😉

I came up with a few new character designs. I even gave them a bit of background stories, but I won't reveal them just yet.
Next step was to prepare a draft of my painting. Amongst my new characters, I've chosen to paint Geoffrey The Beekeper – chill dude, who plants trees and makes bees happy.
It started with a really ugly drawing. At the end I needed to plan what colours I was going to use. Colour theory is something I have been intensively learning for the past few weeks. I am still pretty new to this, so I needed to test a lot of colour combinations to able to make it work.
I used the help of few of my instagram friends, artist's forum -SVS Learn and finally my course buddies.
Final choices were yellow, orange and blue 🙂
Part 2 – Starting Your Painting
To be honest, painting on wood is a bit of a hassle. I had to sand the wood, then gesso (primer) it, then sand and gesso again. I end up doing this all in my utility room… the safest place for messy jobs 🙂 After the gesso, I had to lay a basic colour, which was light brown and covered the white gesso.
Part 3 – Finishing Your Painting
After literally hours of applying layers and layers of colour I've finished on time!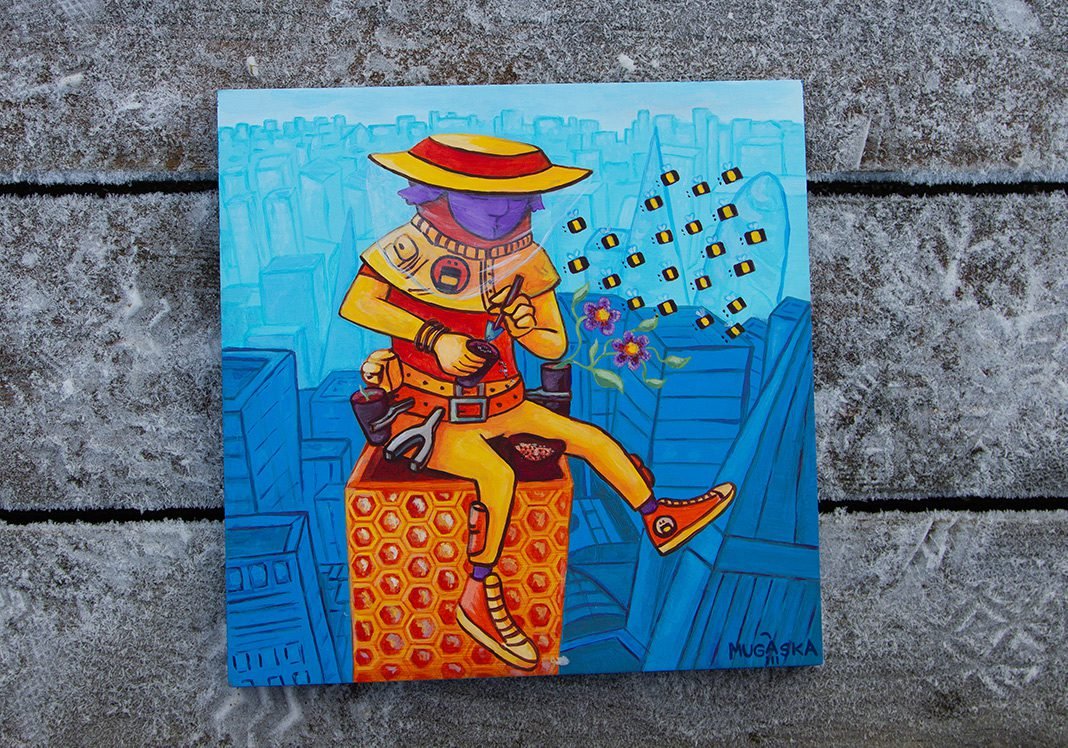 And….yay! I got the comment from Tenhun;-)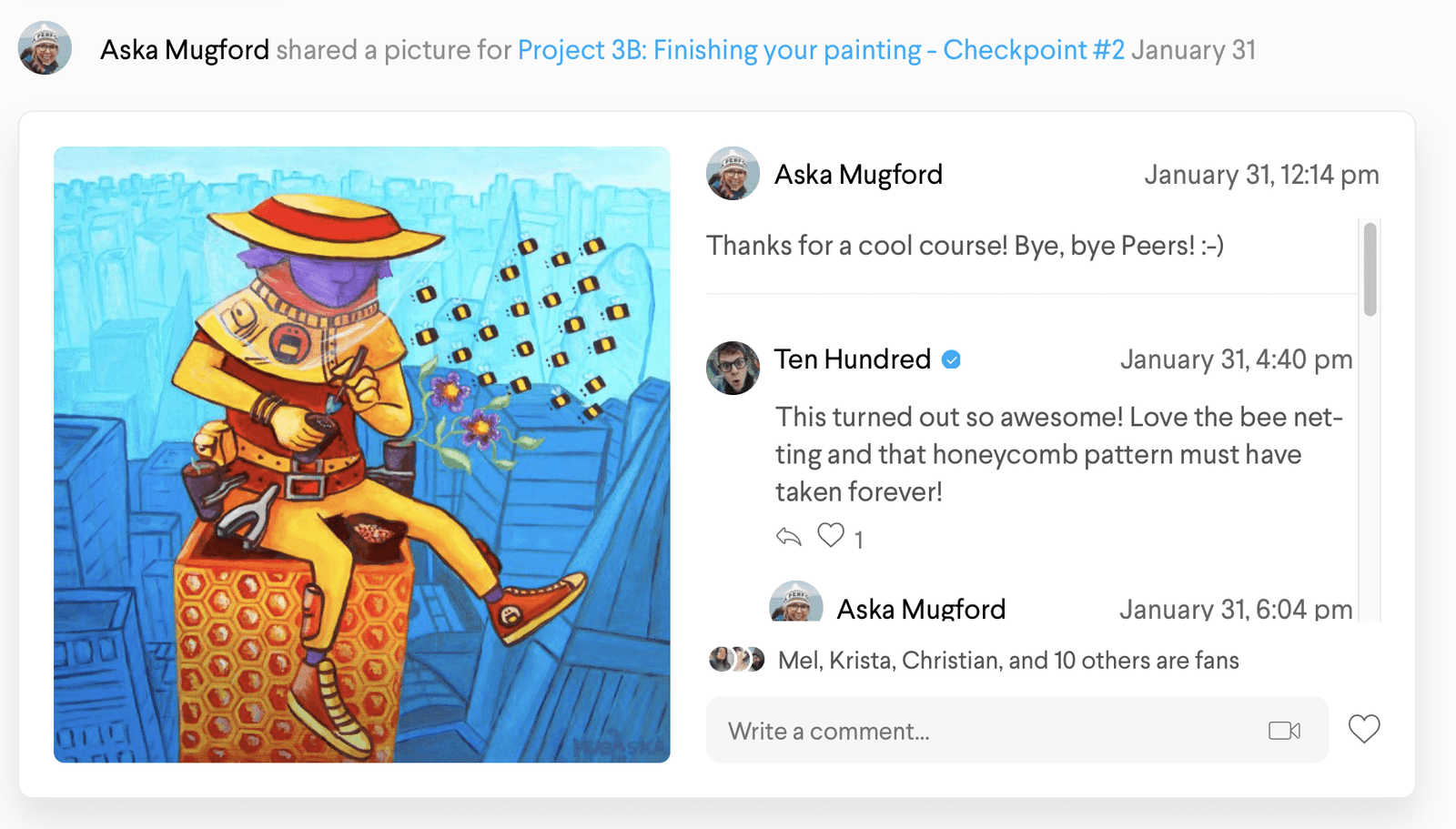 Overall it was a great experience. I enjoyed all the tutorials, where Tenhun was revealing his process step by step without speeding up his videos.
The whole course pushed me to try things I've never done before and I've connected with a few of my course peers and we are instagram buddies now. Painting on wood is tough, but enjoyable. So even after all the sweat and tears (and a few explicits for good measure!!), I've already started another painting! This time it will be about the Rainbow Dog 🙂
http://tenhundredart.com