Have you noticed a lot of bees in my artwork? So here is how it started…
Over a year ago, we turned our garden into a colourful meadow – a restaurant for local bugs;-)
Hearing a lot about Poland slowly turning into a desert due to decreasing water sources, we realised that nicely cut grass in the garden was not sustainable. During the hot Polish summer, short grass needs a lot of watering and it turns out that the water, instead of refilling underground water sources, evaporates into the air. So we bought a few boxes of seeds and started our mission 😉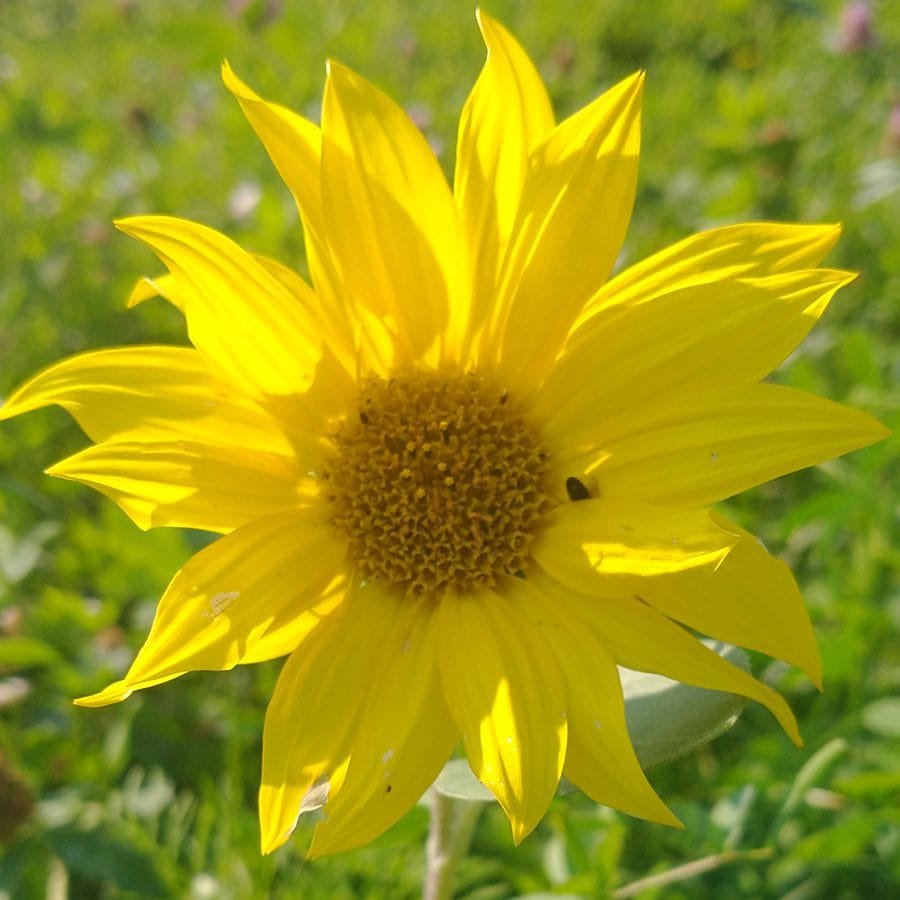 That was such a great idea! The Garden looked colourful and was full of life. One could hear buzzing all day long 🙂 Additionally, it didn't need much maintenance. Good bye weekly lawn mowing and watering, wohooo! 😉
No wonder, that our meadow became a source of my inspiration later on. So when I started a course on acrylic painting with Tenhun, I wanted to paint something connected with planting flowers and bees. This is when I came up with my character – Geoffrey the Beekeeper.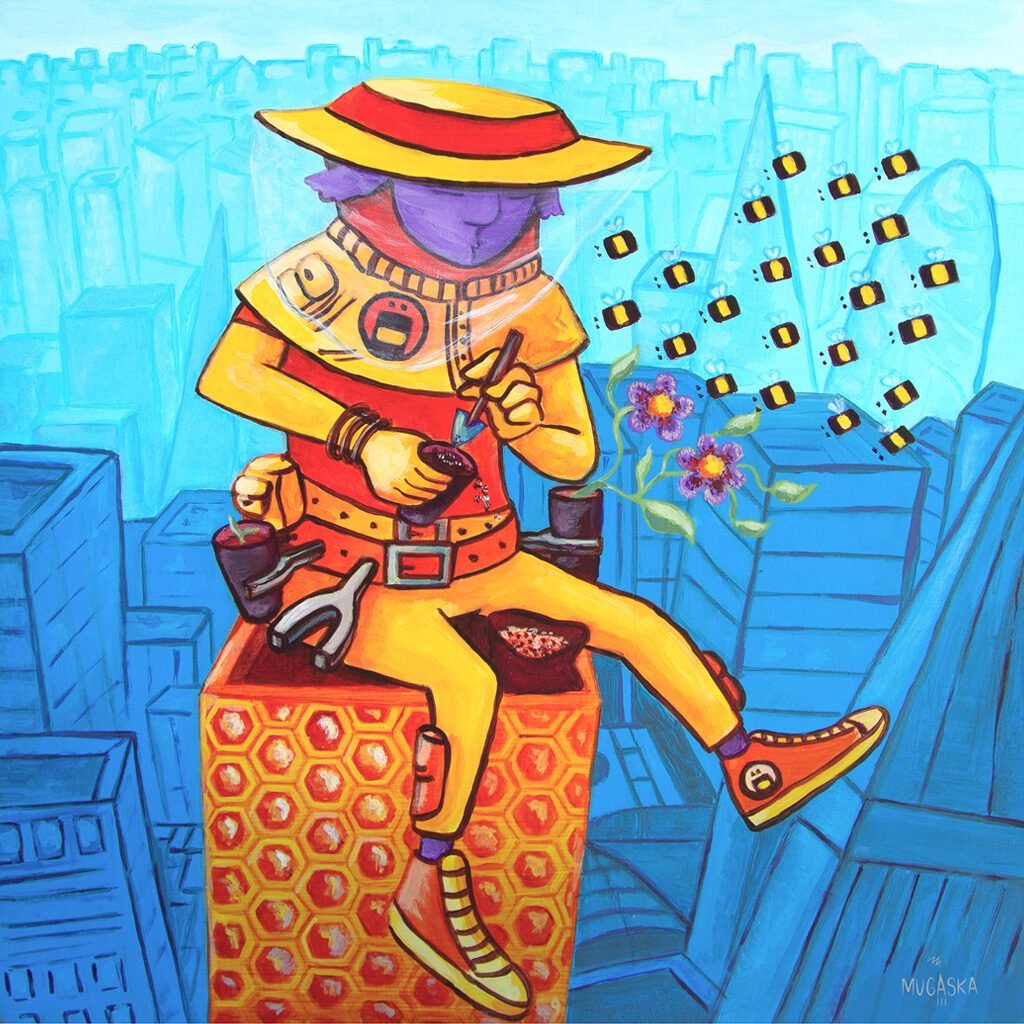 My course colleagues gave me an idea for creating a sticker based on the 'Bee friendly badge', which you can see on Geoffrey's chest.
Following up, I have ordered some stickers and created a little gif with the bee. She finally came alive! 😉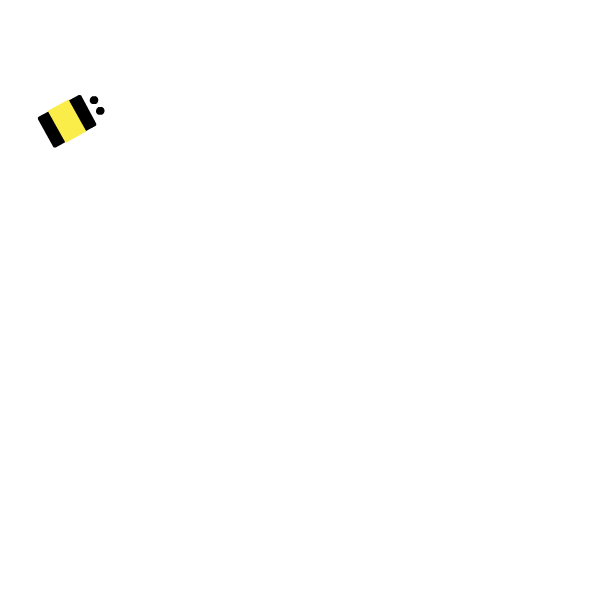 Encouraged by the colourful theme, I decided to develop a series of paintings with bees and Geoffrey the Beekeeper. So, I have already have finished another painting and there is one design waiting to be transferred onto the canvas.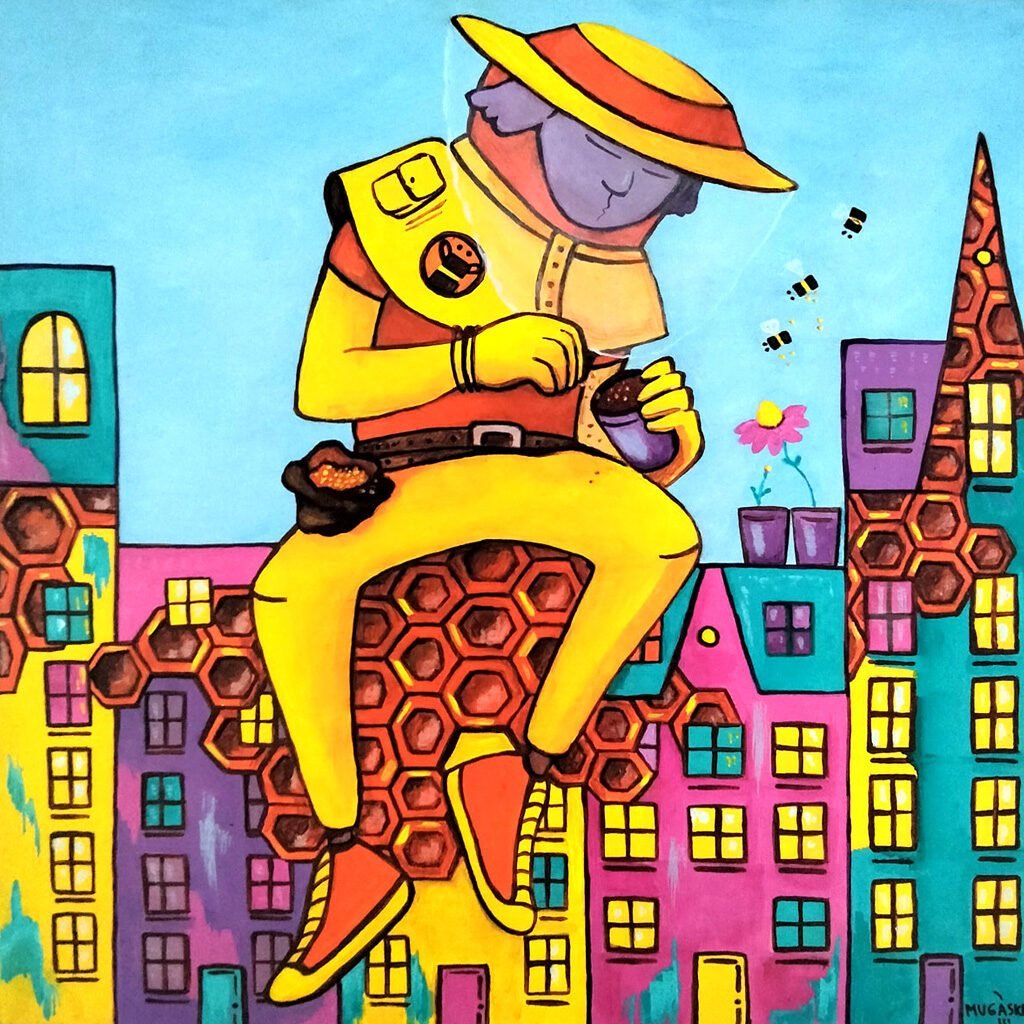 What next? 😉 I had an idea to sell bee stickers with a contribution to a bee organisation. Looking around, I found Bybi (City Bee) in Copenhagen and I joined as a volunteer for a couple of hours a week. Oh, I loved this place from the first sight! The smell of honey, the buzzing bees and super nice people to work with.
Read about my great adventure with Bybi in the next post! 😉
In case you want to read more about first beekeeper painting, click here