'DON'T LET THEM FOOL YOU'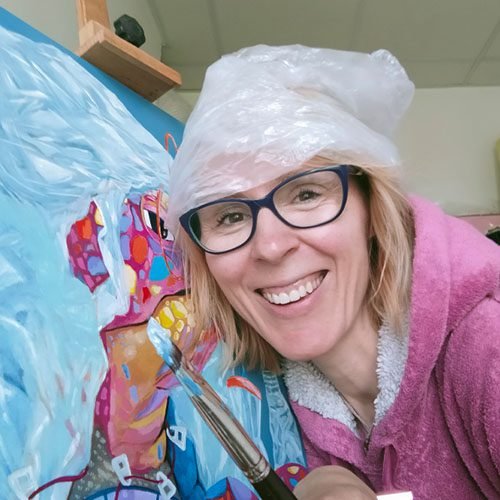 Let me take you on a tour around my current hottest project – my 1st solo exhibition.
It was around the end of 2021, when I came up with the idea for a series of animal portraits depicting the ongoing struggles concerning climate change and biodiversity loss..
Take a look at a few snippets and insights into my work. 
come to the opening night: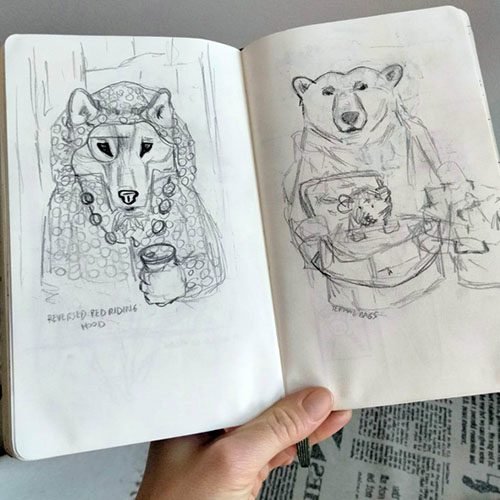 As soon as I come up with an idea, I roughly put it into my sketchbook as kind of a 'don't forget about it' note.
These ideas  sat in my sketchbook for a few months before I dug them out and took another phase. I didn't even know back then, it was the start of my work for the solo exhibition.
I don't like to be limited by sizes of canvas in the shop. Hence I build my own. There is no better workout than cutting a piece of wood on the soft furniture. It's not a staged photo. It really happened.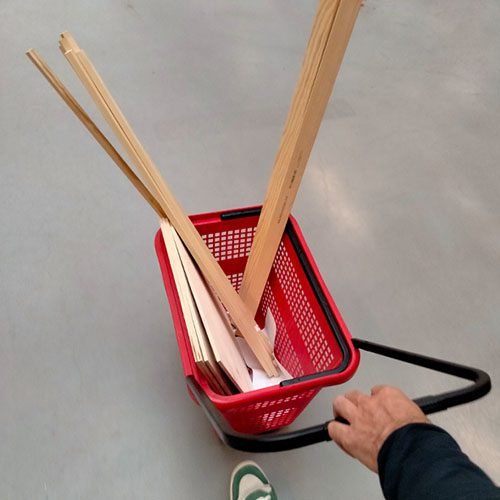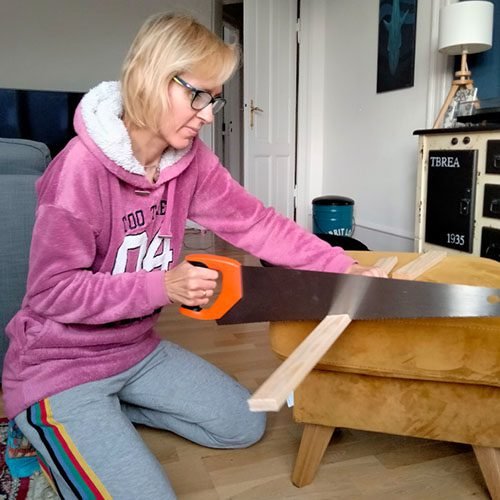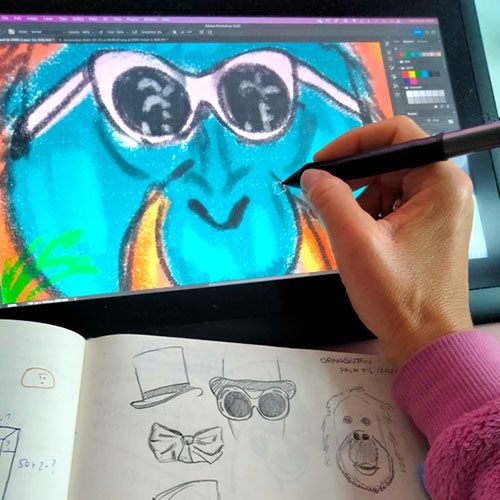 Digital art helps me with decisions about composition and colour. I start with a very rough draft in Photoshop, which I then transfer onto the canvas. This gives me a good start and a plan for when I get sidetracked…
Apart from that, having such draft, makes it easier to ask my artist friends for opinions. It's always good to have a second view before wasting tones of paints and time 😉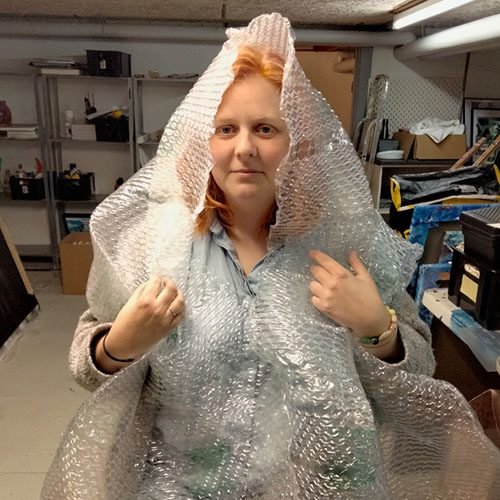 Sometimes I find them on internet, but very often I take my own reference photos.  Dyveka was so nice to be my model for the portrait of the wolf 🙂 I also had to take a serious selfie wearing a posh plastic scarf for the turtle's portrait.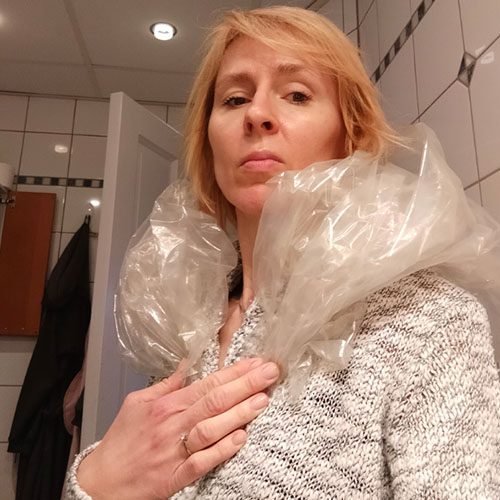 The first layers of the painting are not my favourite part. One says to stay calm and trust your process. That's a big challenge for my inpatient nature! It's a boring but also very difficult phase. This is where painting takes the first shape and composition and it stays on the canvas forever.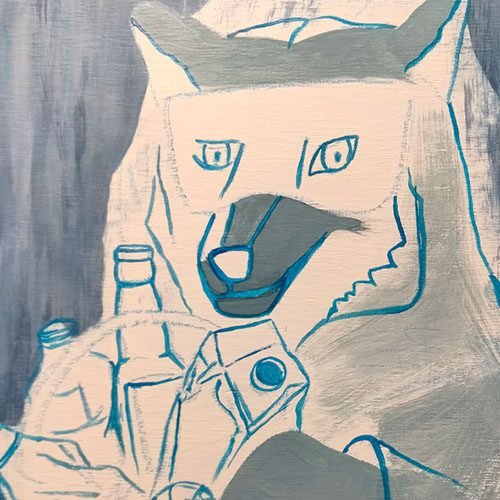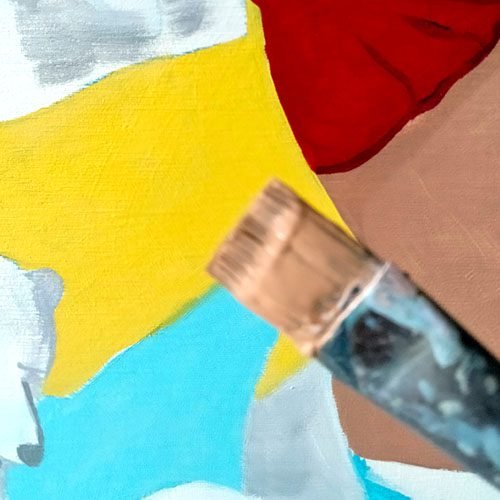 Both my fuel and vitamins. Americano or cappuccino. From Peter Bence to Muse to Calvin Harris depending on my energy level.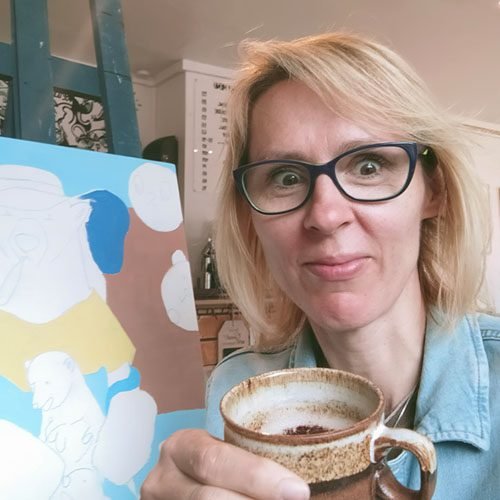 A painting that you can wear? Yes! I am planning to prepare a few items of upcycled 2nd hand clothing for the show.
If you have a jean jacket or a pair of jeans, which you are planning to trash or give away, please consider giving it to me. Otherwise I will be wandering around 2nd hand shops in Copenhagen.