This will be a proud post about first exhibition of our art collective 😁 The exhibition took place in Copenhagen on one of the rainy
and cold nights of November 2021 …and it was legendary! at least to me ha haThis story begins when I joined an Art Collective in September 2021 (you can read about it here).
I was lucky to join the Collective few months before their group exhibition. Each member of the collective was working on 1-2 art works for the exhibition. In a result we produced around 15 pieces.
On the day of the exhibition, it was very cold and raining plus there was Black Friday Sale!!! Fortunately there were quite many people who showed at our event and made us very happy. Thank you all! 🙂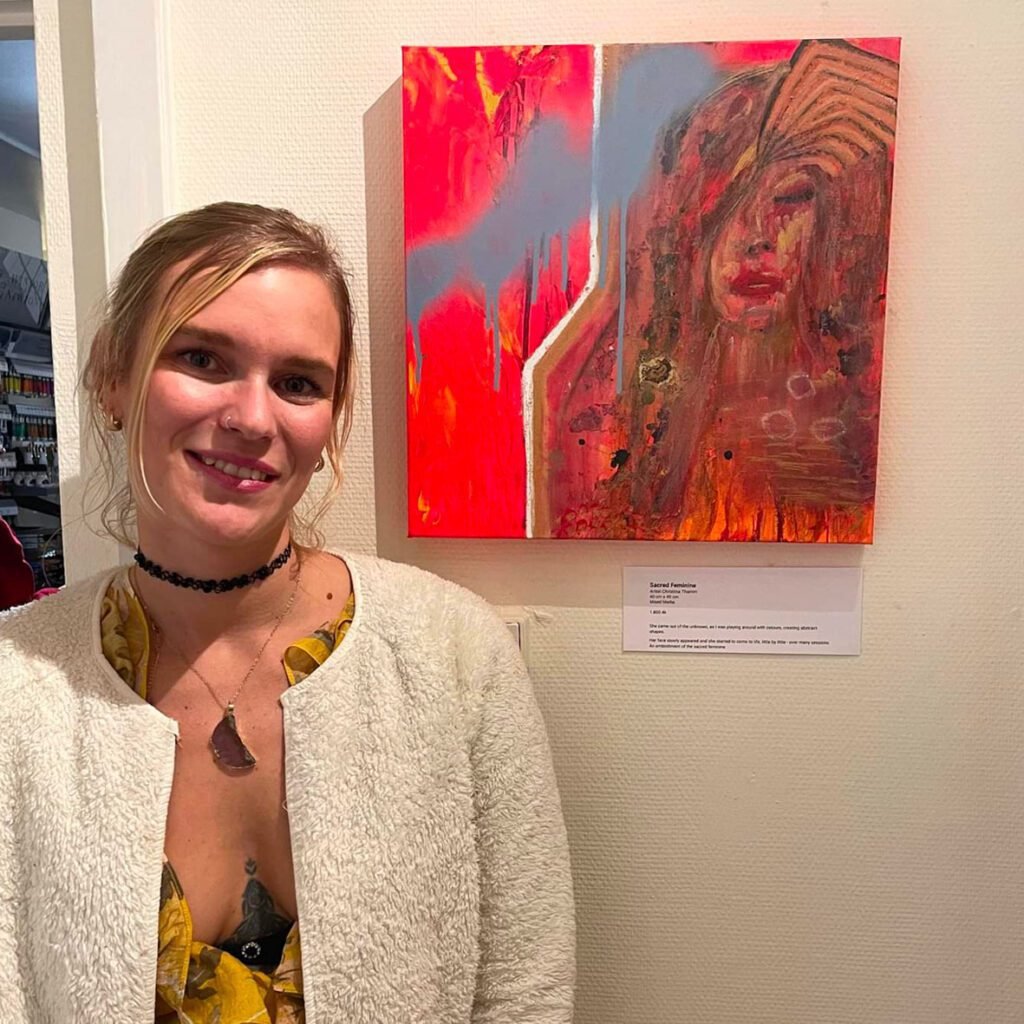 Variety of art work and often deep thought behind the art pieces, made this collection very interesting. The majority of art works were acrylic and oil paintings. However there was also an analogy photograph (Natalya), an installation made from egg shells (important work by Sandra) and embroidery (Dyveke).
You can find info about all the artists on the AES website
Art Escape Studios&Cafe
Blegdamsvej 68
2100 Copenhagen