'"Babe, a stranger lady from Facebook is inviting me to dinner… She is from some random network but it seems legit…" – these were literally my first words about the Immart Network ha ha 🙂
Once again Copenhagen was testing my introversive limits. I moved to Denmark from my safe environment in Poland, which I was shaping and nurturing for 41 years of my life. 
After digging out my strong roots and moving, I needed to find new ways to grow somewhere else. Unfortunately, covid lockdown was making my adjustment more difficult. 
I was working from home as an artist so apart form my family, literally no-one in Copenhagen knew that I existed. 
As a result, as much as I was reluctant to join a dinner with strangers, I evaluated my options and decided it might not be a bad idea. 
It was time to come out of my cave and make some friends. So I gave myself a kick and went to my first Immart dinner – awesome initiative, which gathered international artists and people interested in art.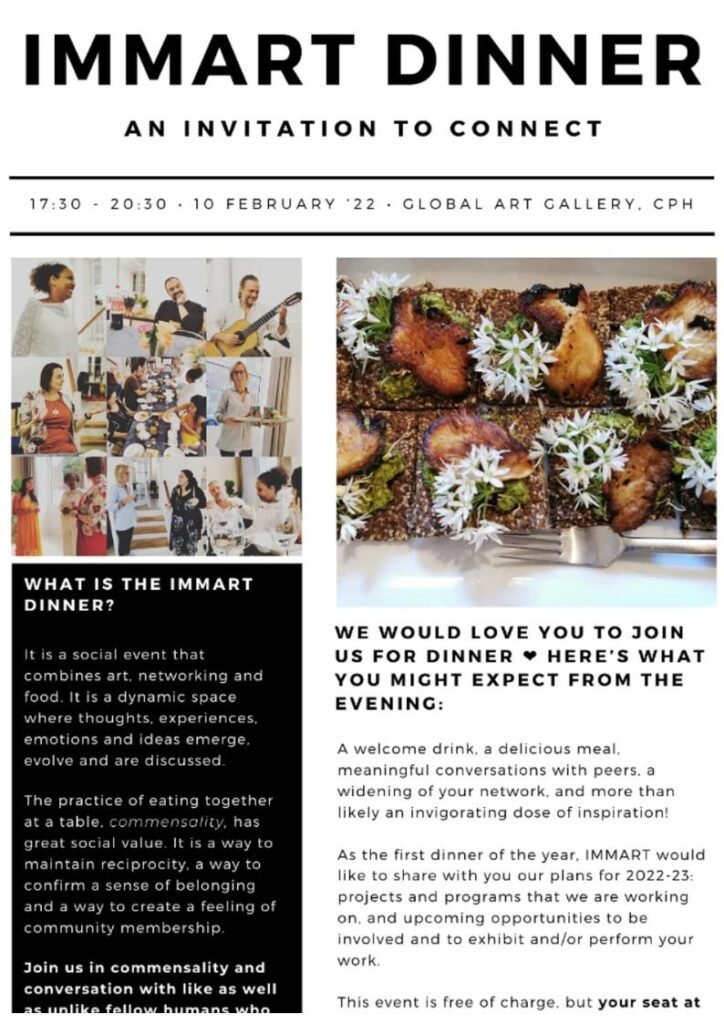 Well, it was a different experience for sure! We were about 10 people, sitting at the same table with Thai take away and fortunately a lot of wine 😉 
It felt super awkward for me, as a newcomer but after a while I managed to dive into the networking atmosphere. Then if it wasn't challenging enough Nicol Savinetti, who runs Immart announced it was time to say a few words about ourselves… Oh my…
Dinner after dinner it was easier to tell my story. It's also so nice to listen to everyone else's stories, as people around the table are from many sides of the world with buckets full of exciting experiences. Not like me, 'eee I lived in Poland and now I am here…' ha ha
So after several gatherings I knew more and more people and some of them became my friends…yay:)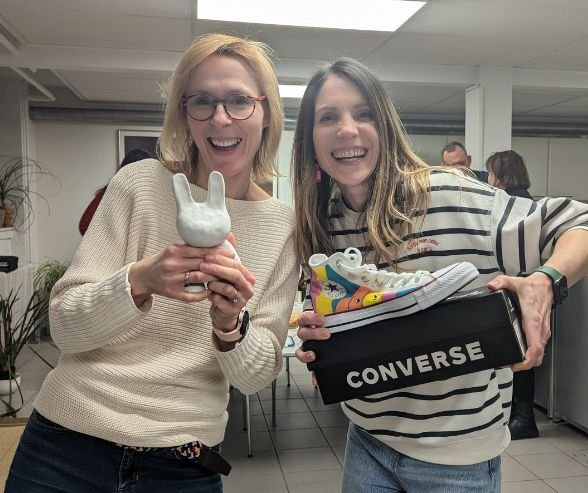 Exchange of know how with Julie 😉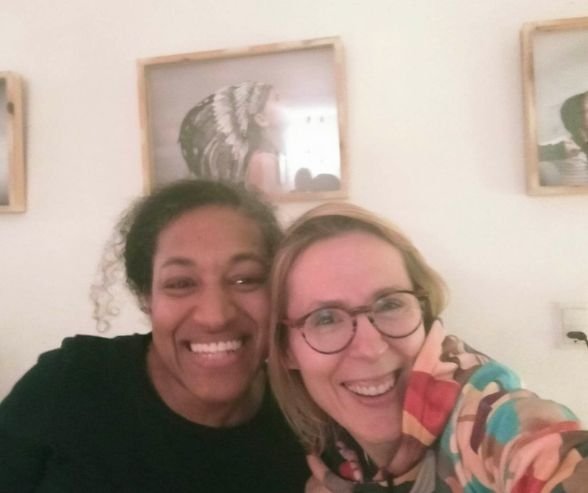 With Nicole in Julie's house
And the fooooood….I can't leave this one without a comment! Recently it's becoming less about take away and more about potluck dinner, where everyone brings something. Sometimes, if we are lucky, we get invited to a feast prepared by a restaurant chef, who happens to have an interest for art and also joined out network…Seriously double mniammy!
Find out about Immart Dinners and other wonderful initiatives run by Immart here
And Nicole… you are a rock star! 🙂
Photos: Nicol Savinetti