Do you use airbnb when you travel? What are the coolest features that you remember from rental properties?
For me, it's always nice when I find a little guide to visit the area like a local. 
So as soon as we put our flat in Warsaw on airbnb, I was thinking how to make it a bit more special.
And this is how Moose Tony was born:) 
First he appeared as a wall art in our apartment (link to process video is at the bottom of this post). And now he is also a local guide for our guests. 
And that's not the end of my ideas, but I will keep it a secret for the moment 😉
So for now, please enjoy 'Local Guide by Moose Tony'.
planning a trip to Warsaw?
If you want to spend a few days in Warsaw and you are looking for a place to stay, here are the links to our apartment on either airbnb.com or booking.com.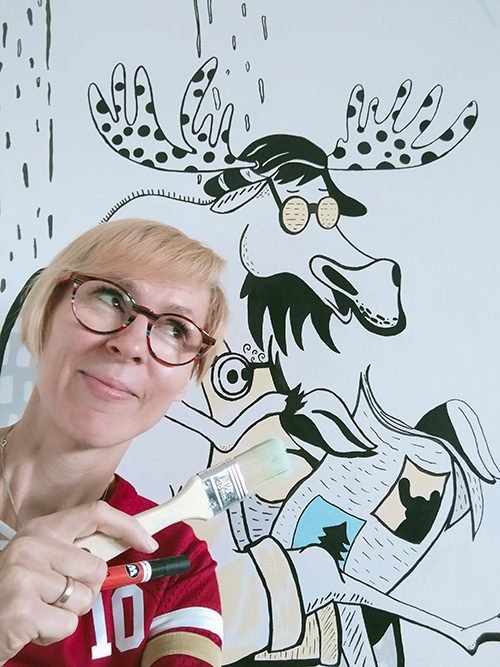 watch a process video of the moose wall art