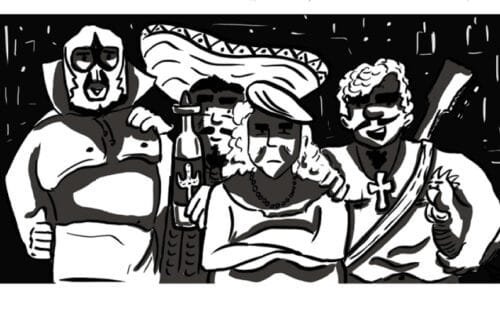 29 Jan

So what's up?;-)

Hello World, this is my first post in English:-)

For the past two weeks, I was trying to give my site new, proffesional look 😉 On top of that I have decided to switch language to more international. It makes more sense, as I am working for foreign customers. Also part of my family can read only English. It's high time for my mother in law to be able to read my posts 😉

So what's up with me? For few months now I've been working for a new customer and unfotunately that's all I can say about that for now.

Apart from that, I was learning Adobe Illustrator and finally made friends with it 😉 It wasn't easy cause it's not friendly at all. However once you manage to break that barrier, it's pretty awesome. Here is what I've done by now.
I have finally managed to realise one of my long term wishes to create full comic and print it. 30 pages long… Hard work but a lot of fun 😉
During Christmas holiday, when the laziness reached maximum levels, I got into a phase 'I need to do something or I am going get mad'… So I've painted 2 murals in our house 🙂
And now I hope you will explore my new site. If anything looks weird or doesn't work, please let me know! 🙂