November is usually my least energetic month in the year. If it wasn't for coffee, I would probably fall asleep like a bear and wake up in the Spring 😉 So, after busy Inktober challenge (31 drawing through October), I've taken part in Slovember (1 drawing through November).
Few months ago, I have moved to Copenhagen. I am really enjoying the city and the easiness to cycle anywhere I want. I love it so much, I have even bought waterproof pants to cycle in the rain! So this illustration is inspired by cyclists of Copenhagen, who seem to transport anything and anyone on their bikes 🙂 As this is Slovember, I am going to show a bit of process. Here is the first draft (created in Adobe Photoshop).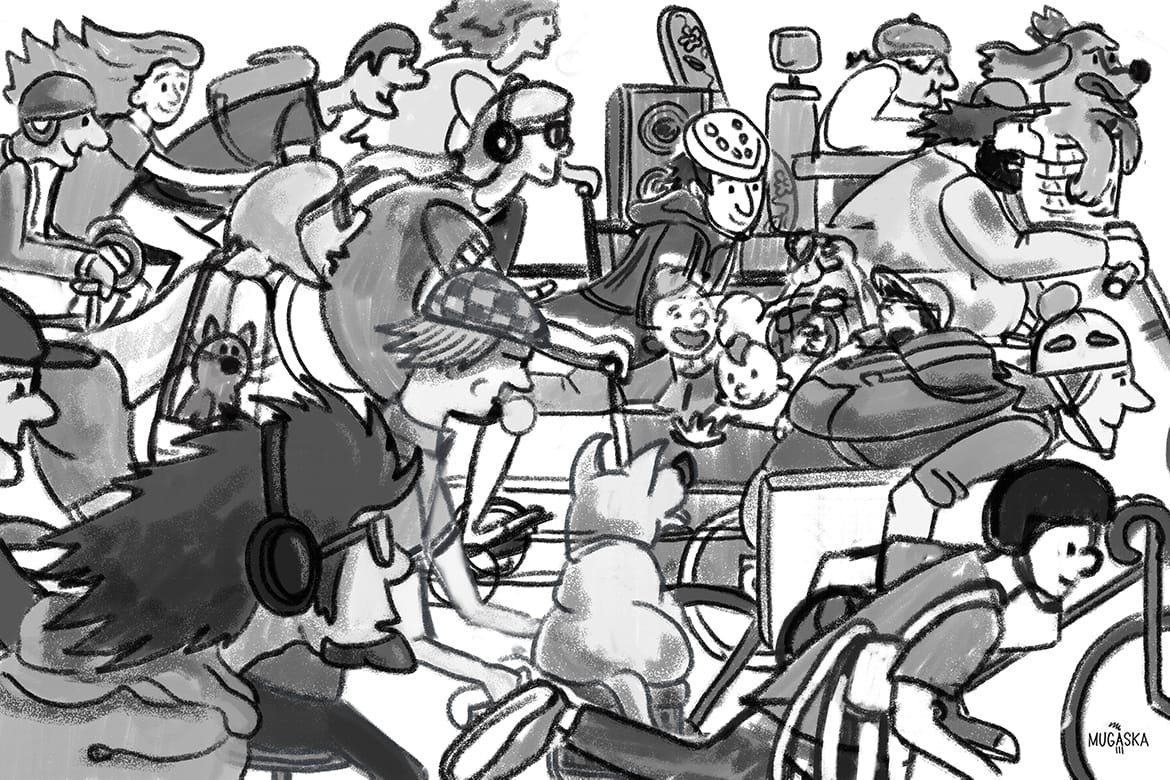 I needed to adjust the draft, because it was hard to guess what was the main focus of the illustration. Therefore, I have switched children into a monster, which helped me underline focus point better 🙂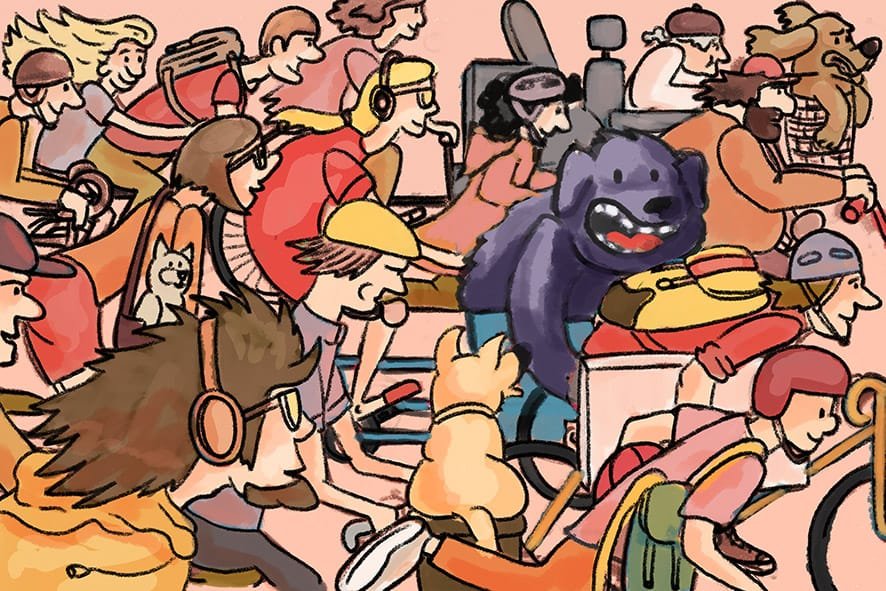 I've decided to try something new and resist drawing black outlines, which I love so much. Here is how it is with flat colours. I've done this part in Adobe Illustrator, so the edges are clean.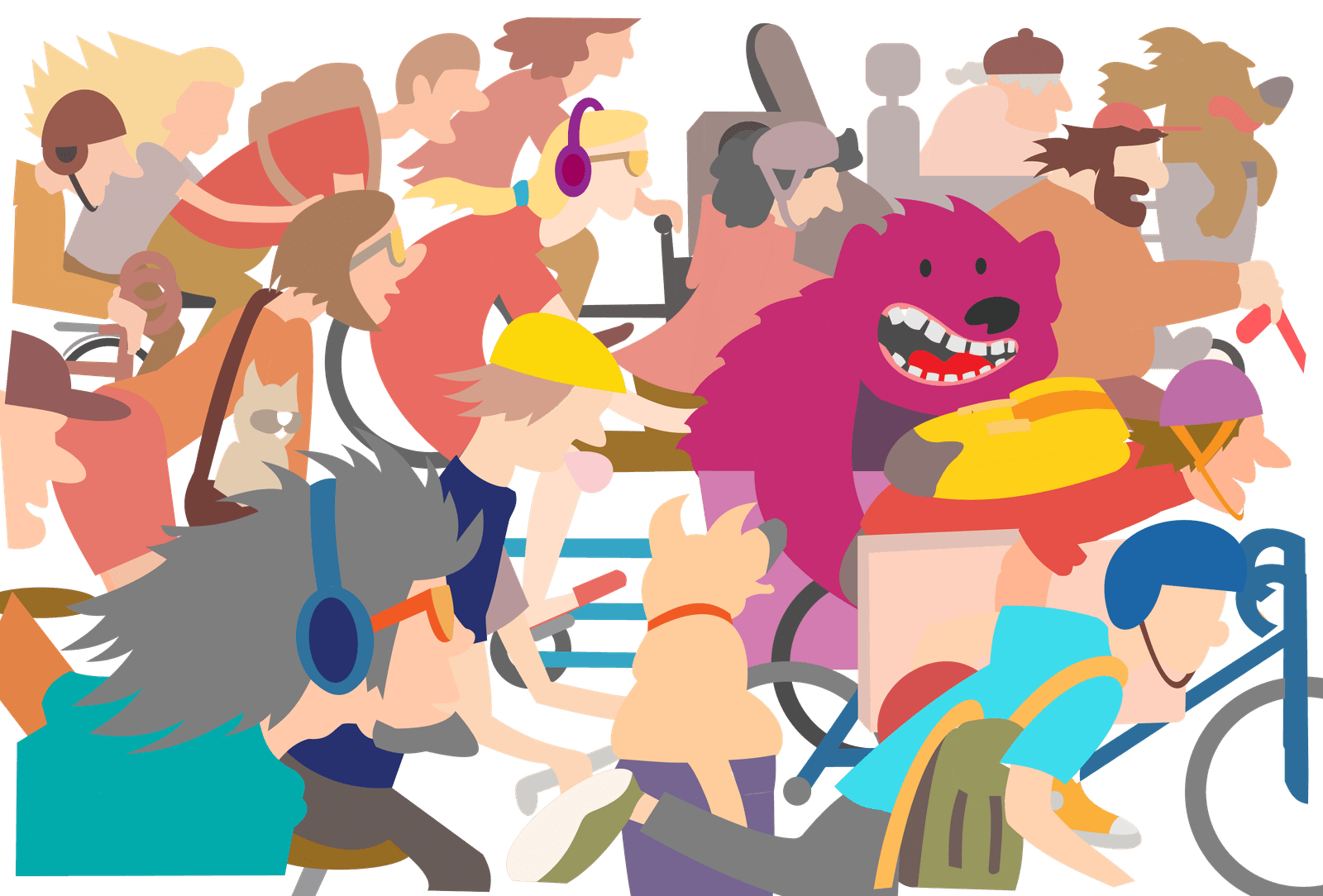 For rendering, I've took it back to Photoshop. The biggest challenge was choosing colours. I wanted this piece to be vibrant, but it was easy to loose focal point. Choosing colours can be the worst nightmare 😉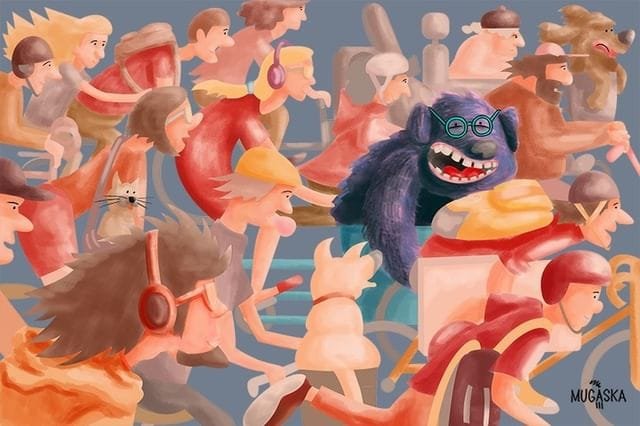 And then I had to do something about background. At this point I was really tired with this illustration, so it had to be something easy. In the end I have chosen colourful stripes.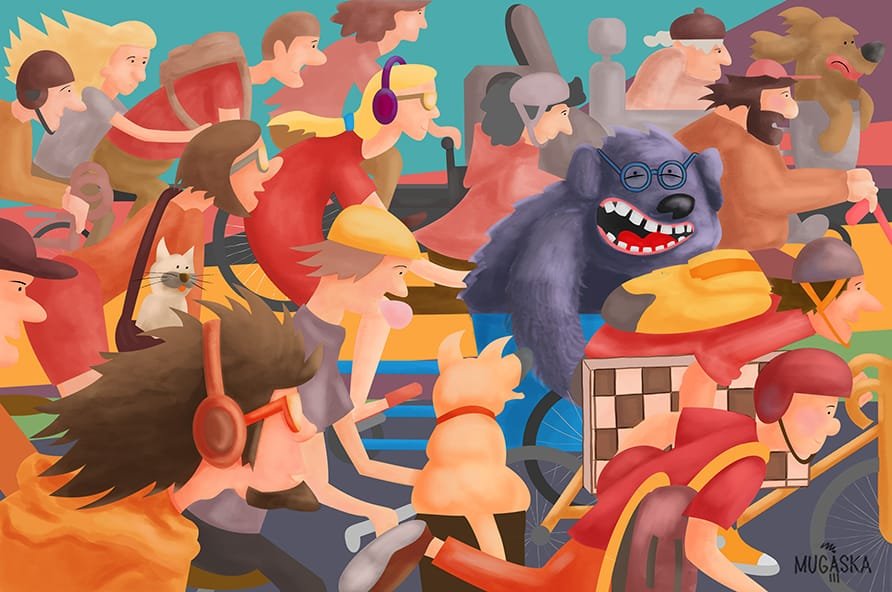 #Slovember is not only about creating 1 illustration. It's also about stopping and revising your process. I am still searching for my style – one, beloved, consistent style, which screams my name 😉 So yeah, I am trying a few things at the moment and seeing what will stick the most with MY-easily-getting-borred-SELF 🙂