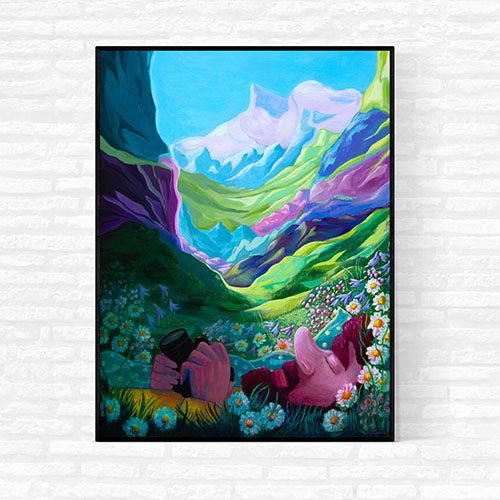 copy of acrylic paints on wood. 2022
copy of acrylic paints on wood. 2022
Wandering in the mountains or simply laying on the grass and looking at the mountain peaks is my kind of thing.
When I was painting this piece, I spoke to somebody who believed in mountain trolls. I liked that idea.
The idea for this painting emerged during my holidays in Slovenia. Soca Valley in Slovenia is one of my favorite places in the world. ⁠
Printed on high quality archival art paper (White Velvet 270 gsm), size A2