Do you know Geoffrey the beekeeper? The eco friendly dude who plants trees and flowers and helps the bees.
Since I created him in January, it's been my favourite character through the whole 2021. As year 2021 became a year of bees for me, I also happened to become a volunteer for a local honey company in Copenhagen. On top of the pure 'wanting to do something sensible' reason, I also really needed a place which would make me feel part of something, It was in May, corona lockdown, my 10th month as a new expat and I went a bit bananas. So as a last resort for getting myself together, I joined Bybi's team. What can I say… it worked pretty well 🙂
Their place is A-M-A-Z-I-N-G. It smells of honey, as it's full of boxes which are transported back and forth to bee hives. There is also quite a few bees, which come with the boxes, They are probably just lost in the action, or who knows … they could be bee compliance officers 😉 Also and most of all, all the people working in Bybi are genuinely nice 🙂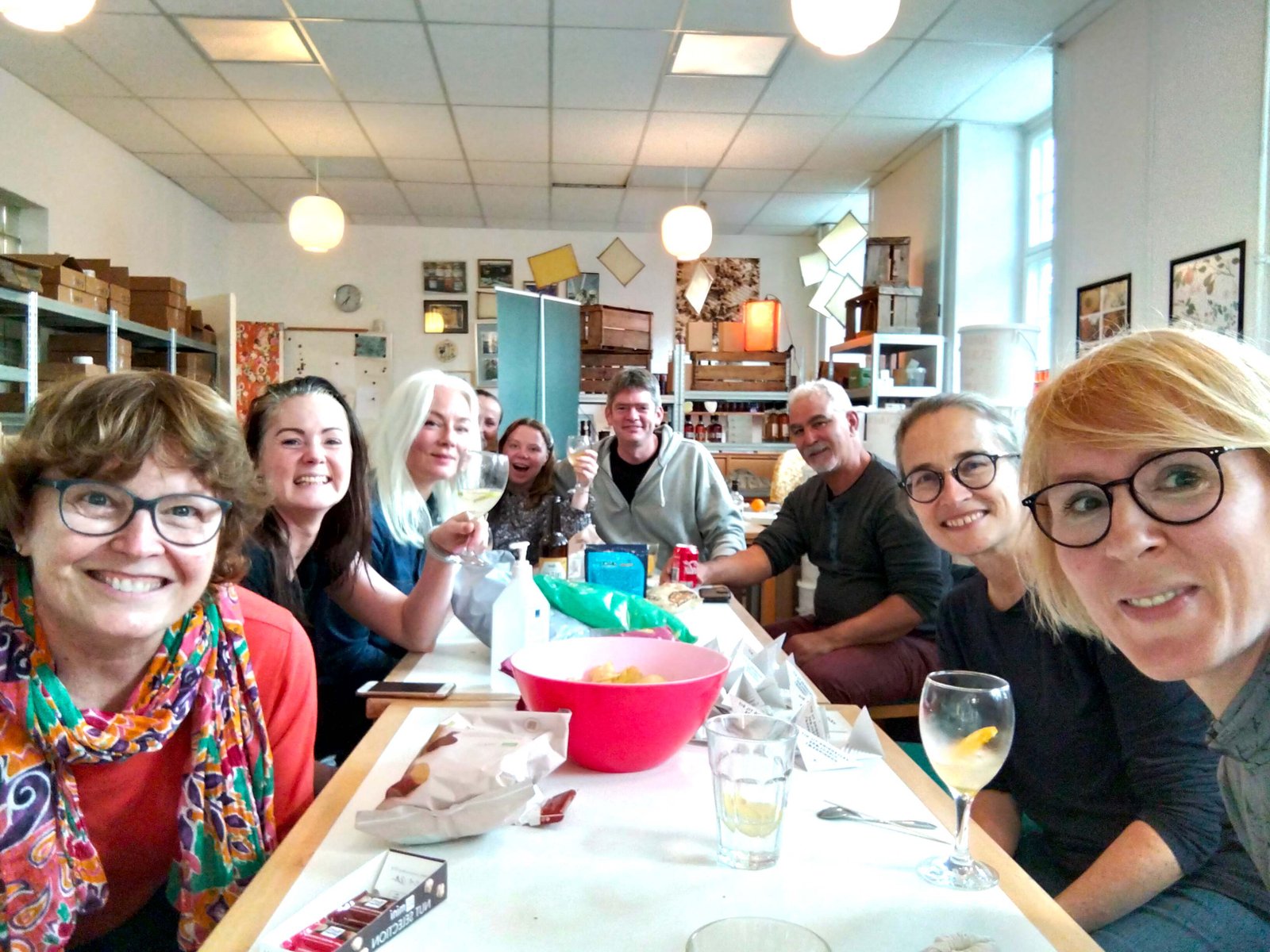 Bybi – City Bee from Danish, is a sustainable producer honey. They produce only local honey in a respectful cooperation with Copenhagen bees. They focus on bringing bee-human relationship into a more balanced level and reconnect with nature the way it was in the past.
The history of bees and humans started 30,000 years ago! Apparently, bees really like the water vessels, which belonged to our ancestors. Bees liked to move into empty vessels. So it looks like they chose us first 😉
In ancient Egypt, honey was treated as treasure (a jar of honey was found in Tutankhamuns tomb!). They also used to pour honey into the river Nile to fertilise the fields. A different example is ancient Greek temple in Ephesus, which was built for Artemis partly as a bee sanctuary. Unfortunately it looks like a lot has changed since those times. Bybi wish to come back to this magical moments.
So how did Geoffrey end up in Tivoli? As I visited Bybi in my 'famous' converse shoes they got to know that I was an artist. It was my little trick, as a new Copenhagener you see. Wearing those shoes broke a lot of ice for me 😉
So after a while, an opportunity presented itself. Bybi needed a board for a flower festival in Tivoli and I was very happy to do it for them.
We agreed on a project and bought a wooden board in a local DIY store. It was 2 metres by 1,5 and it barely fit in the van! And then it started… Painting 4-5 hrs a day, it took my around 6 days to finish it. I enjoyed every minute of it…oh maybe apart from varnishing… Knowing that the board will be outside in Danish weather for 10 days, I used a strong varnish for protecting paint on yachts…. It just stunk! So badly, that I got a bit high…. hi hi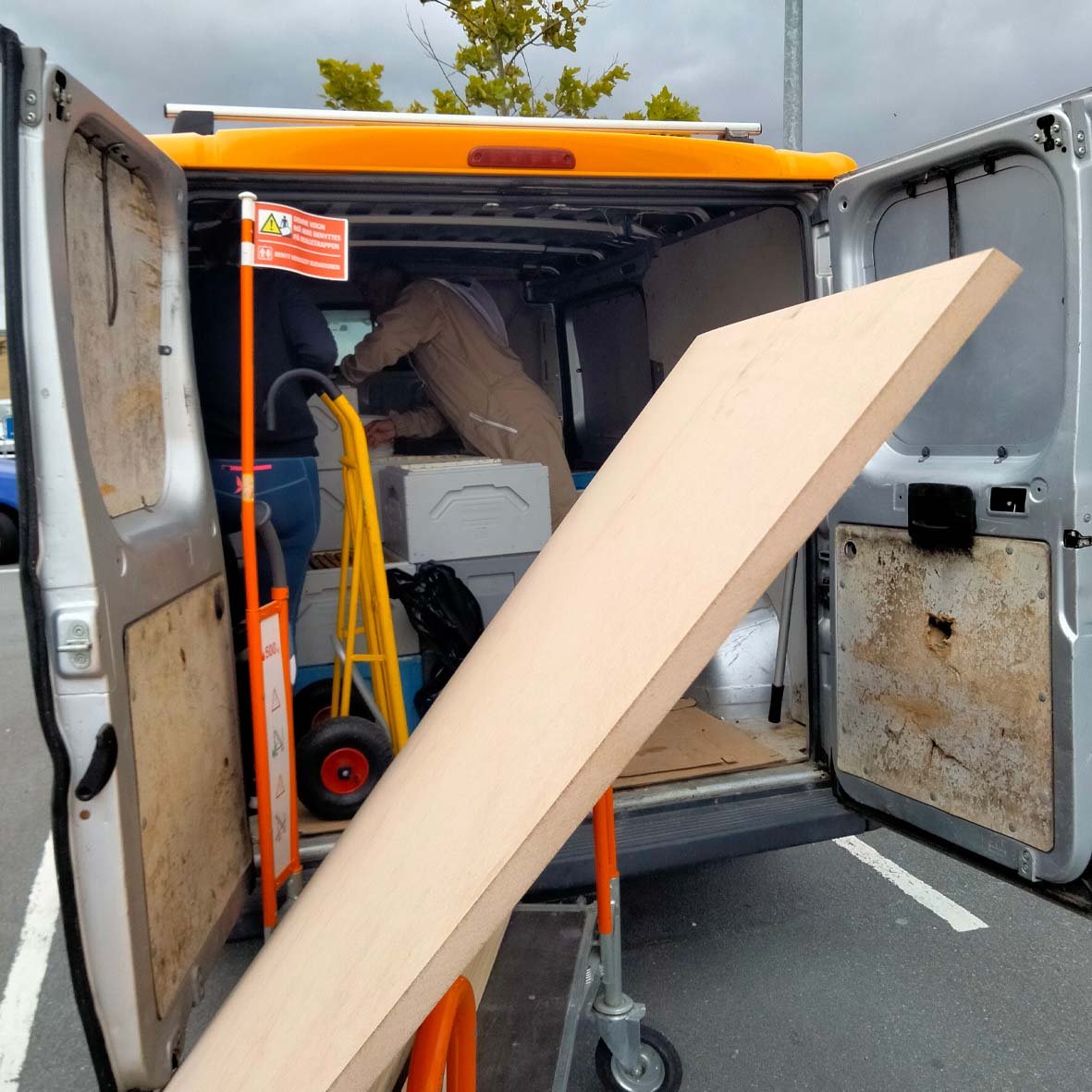 All done and transported to Tivoli and what happens? Weather forecast shows rain for the first few days… Oh well… Denmark ha ha
It was great anyway and after a few days, the weather cleared up and it was even better 🙂 I enjoyed looking at kids and adults being excited about the board and taking pictures. Priceless 🙂
If you are interested in reading more about Geoffrey the beekeeper, here is the link 🙂